Judges & Partners
We are delighted to work in collaboration with the Higgins Bedford and Bedford Creative Arts.
2020 Exhibiton
Judges & Partners
We are delighted to work in collaboration with the Higgins Bedford and Bedford Creative Arts (BCA) on this project and we have also had support from the Bedfordshire branch of The Arts Society (formerly NADFAS) and from Bedford College (whose students would normally photograph the work).
Both the Higgins and BCA are grant recipients and we gave £500,000 towards the costs of refurbishing the Higgins in 2013.
Our judges
Tom Perrett, The Higgins Bedford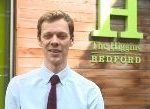 Tom Perrett is Manager for Libraries & Culture for Bedford Borough Council, which includes responsibility as Curator for The Higgins Bedford, as well as for the Borough's Library Service and Bedford Corn Exchange. He led on the redevelopment of the art gallery and museum, which aims to be a community hub that works both with and for local people. The museum has an impressive collection of works by Turner, Picasso, Bawden and a whole host of famous artists.  The Higgins is proud to work in partnership with the Harpur Trust and to have exhibited the work of Bedford children as part of the project.
Elaine Midgley, CEO, Bedford Creative Arts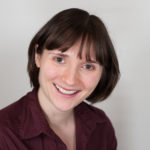 Elaine Midgley is Director of Bedford Creative Arts (BCA), an arts charity that has been producing art with the community for over 30 years in Bedfordshire.  BCA's vision is that all communities will have an outrageous sense of entitlement to the arts because they believe in its power as a tool for change and self-expression.  BCA produces art projects in any art-form that address issues of social justice and supports place-making. Elaine has an MA in Arts Management and has worked in theatre, venue and outdoor arts since 2004 including delivering Arts Award and running a theatre company for young people.   Elaine believes that art can transform people's lives and she is delighted to see how young people are allowing their art to transform people, including themselves, through this exhibition.
Toby Clarke, Bedford College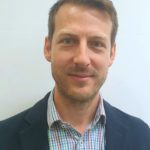 Toby Clark is the Director of the Arts at the Bedford College Group. The Arts directorate is home to over 1000 students studying visual and performing arts across Bedfordshire and North Northamptonshire and from level 1 to BA Hons. The Arts at the Bedford College Group focus on the development of design skills to underpin creative practice and enjoy a strong reputation in national and international competitions at every level. A Fine Art graduate, Toby also worked in the audio and media industry and appreciates first-hand the importance of developing both craft skills and creativity for enabling young people to carve a niche in the creative industries
Below:  Our judges had a tough job choosing from hundreds of entries to the 2020 competition.  And they had the added challenge of having to be socially distanced.